Content Management System
The Hotel Business cannot be controlled single-handedly as it is much complex in maintaining and managing the content starting right from the Hotel display name through portals, its portrayal (description) also the rates of the food, rooms, services, etc. Policies are also a vital part of this content which should be managed appropriately. We in Bigfoot, take care of all this content updating, management, and changes on a timely basis. As a result, we are the best content management system for our clients. This gives our clients the freedom to develop and work on strategies and planning for growth as all the hard-hitting tasks, which divide their time and concentration are held by us very effectively and efficiently. We not only manage the content of our clients which they have on their websites or in hotels but also, take care of the content management for them on the marketing sites like TripAdvisor or google business page by uploading HD images or update high-resolution images or by any finest possible means.
Promotion at Booking Engine
We always keep watch on popular booking engines where we can list your hotel and grab hotel booking leads from those platforms at the best possible rates.
We try something different to attract valuable customers. We do promo codes and attractive discounts are always inviting. We re-create the best combinations of them to promote Hotel to its fulles
We appoint a dedicated online channel manager to keep watch on your hotel sales. This is the unique solution we provide to manage and sync the rates and inventories for all the online portals standing out there.
Dealing with Travel Partners
Our skilled employees always get in touch with Travel Partners to grab maximum b2b travel advantage for your hotel. This is one of the core parts where the business is leading by pursuing good relations with other travel partners.
We are more concerned about the revenue which you are expecting at end of the month, Thus we do schedule pending payments from customers, travel agents, and other resources to make sure the payment process goes smoothly and on time. We are responsible to take out the payments and sharing the sheets every month.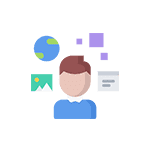 To improve the revenue part, our sincere workers are always working on managing the hotel calls and their online/offline business promotion activities and their outcome.
We always focus on enlarging your hotel business to the next level. Our experienced staff will always do the Moniterized Automated Sms's, After check-outs, providing links/SMS to every single guest to receive reviews and building up relations that will last forever-GUEST ENGAGEMENTS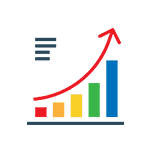 We understand the fact that as a hotel owner, you like to know the progress of the sale of your business. Our assigned staff will share the monthly growth reports that perfectly exhibit our hard work and efficient planning.